Plan ahead: Successful family business transitions don't happen overnight
Bill Day was ready to retire, but were his sons ready to take over the business? With help from an advisor, he developed a comprehensive training program that allowed him to transition his oil and gas company with confidence.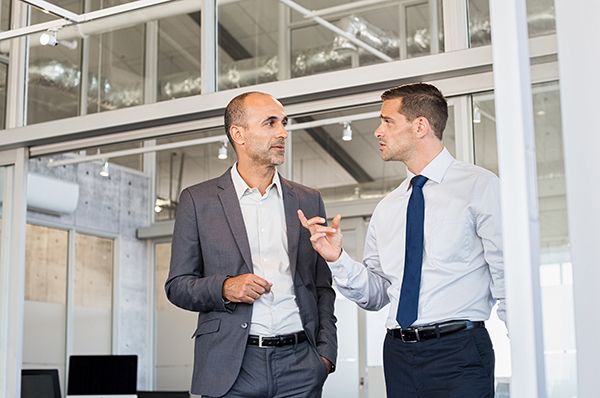 People and events featured in the Green Lake series are composites based on real MNP clients.
---
Hearing all his Green Lake neighbour's stories about transitioning out of a business brought back vivid memories of the process Connor Day and his brother Denny had just been through. Their father Bill had built a company that provided equipment maintenance and repair to large oil companies. In his late sixties, and with his wife Helen dealing with health issues, Bill had started looking at exiting the company.
Connor, in the meantime, had a flourishing senior career in the oil and gas industry despite never having worked for his father. Denny worked in and out of the family business, recently coming back to join Bill, but not in a particularly senior role.
Bill wanted to take more time off to be with Helen but as a hands-on operator, he wasn't ready to let go of the business he had built over several decades. Bill had assumed that one day, maybe five or 10 years down the line, Connor and Denny would take over the company. Now there was more urgency to the thought. But the brothers didn't know enough about the company to run it on their own. Even Denny, who was there now every day, had never seen financial statements, didn't know if the company was profitable, what its margins and other financial metrics were or how to price work for clients so the company would profit.
Bill brought his sons to a meeting with Robert, his MNP accountant and adviser. After several conversations, Robert put together a phased plan where Connor would work in the business, with both he and his brother Denny in senior management roles. And they would both be given comprehensive training to learn every aspect of the business and develop the skills they needed to one day run the company on their own.
The plan meant that Bill would have to delegate in ways that he had never done before. Denny and Connor would have increasing responsibilities and authority never been given to any previous employee or manager. Bill agreed to the plan, but the process wasn't an easy one since he still didn't want to let go of the reins. In the early stages, Bill continued to make decisions without consulting his sons. He even had meetings with key staff members without including them, which rankled Connor and Denny.
But the training was beneficial. Not only did Connor and Denny learn about the business, they were able to demonstrate their knowledge to Bill and he gradually began to trust them more. On Robert's advice they had also put in place a balanced scorecard, a system that measured the performance of different aspects of the operation. All three men agreed on the goals and objectives and the scorecard allowed them to see objective data about results in a way that wasn't coloured by anecdotal evidence or one individual's perspective.
There was a steep learning curve for Connor and Denny but over time, the results started to improve and the scorecard showed both sons were making a positive impact on the business. The three men also kept to a regular schedule of meetings facilitated by Robert, during which Bill's concerns were aired and addressed, rather than left to fester underneath the surface.
Connor and Denny learned how to respond to their father's hesitations and when he stepped into their areas of responsibility. Eventually, he began to acknowledge that maybe he wasn't as indispensable as he once thought he was. One day, he finally admitted his sons might be able to do an even better job than he did.
And they showed him they could. A drop in the price of oil had impacted the entire industry. Major clients were slowing down activity and as a result, the Days' business saw a decline of almost $500,000 in revenue in one year.
But because of the scorecard Robert helped put in place and the work that Connor and Denny had done to improve operations, the business was able to weather the sudden and sharp decline in revenue. Connor was able to quickly scale the workforce to suit the reduced demand. Denny had found a way to use equipment more efficiently so big capital expenditures weren't required. Even at the lower revenue level, the company made the same profit as the previous year.
When the year-end numbers were finalized, Bill was stunned. "I've got to hand it to you guys," he said. "You've done things I would never have thought to do. You've saved the business. I'm impressed."
Bill had more confidence in Connor and Denny and he started to envision a day when he could leave the business in their hands and spend more time out at Green Lake. Nothing was finalized yet, but the wheels were in motion to have the boys take over in the next two years. With the help of their MNP advisor, they had finally earned their father's trust.
---
Key MNP Insights
Preparation is critical to ensuring the next generation of a family business can take over.
Some training and coaching may be required to position family members to assume full responsibility for the business.
It's important to maintain open communication and properly deal with any challenges resulting from family dynamics that could inhibit a successful transition.
A successful family transition will not happen overnight. It's important to invest the time and start early to ensure all of the issues are properly addressed.
Will you be able to transition your business with confidence?
For more information on how MNP can help you plan for succession, contact , CPA, CA, National Leader, Succession Services, at