What's your exit strategy? Ways to maximize the value of the business you've built
Derek Farrell knew that he wanted to sell his construction business eventually, so with help from an advisor he created a plan to maximize its value before the sale.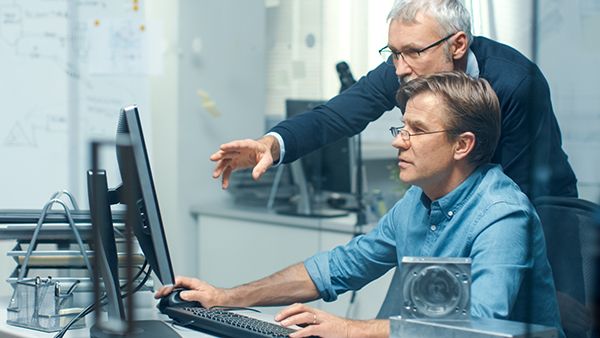 People and events featured in the Green Lake series are composites based on real MNP clients.
---
There was one thing Derek Farrell liked to say when neighbours around Green Lake asked him for business advice: talk with your professional advisors.
"I've had many adventures in business," Derek said to those lingering around the fire pit, as the community barbecue wound down. "And through it all, I needed the help of experts."
Derek owned a construction company that did work for various levels of government. Three years ago, he had begun to think about selling it. But he worried the business was too small to interest buyers.
Because Derek's company only had annual revenues of about $15 million, he was restricted from bidding on more than $19 million in government projects at any time. This created a vicious circle - he couldn't grow his business without bidding on larger projects but he couldn't bid on larger projects without increasing the size of his business.
When he started to plan for the sale of his business, Derek listened to his own advice and reached out to his trusted MNP adviser Natalie to share with her his concern that no one would want to buy such a small company. She asked if he would consider opportunities to expand the company's capital base to grow the business and build value before selling. Natalie suggested that Derek look to find an investor to invest cash in the business in return for a minority stake.
That would improve the company's balance sheet and allow Derek to bid on bigger contracts, which in turn would increase the value of his company before he sought a potential buyer.
Based on Natalie's calculations, if Derek could find an investor to put $5 million in cash into the business, the company could more than double its bidding capacity. Derek would be able to carry $40 million in projects simultaneously.
Back at Green Lake, Derek spoke about the plan with his neighbour Bruce. In his mid-seventies, Bruce had retired about five years before from the technology company he had founded, and Derek valued his opinion. After going over the details, Bruce gave his nod of approval to the plan. The next day, Bruce went further and offered to be the one to invest in the venture.
Derek liked the idea of having a friend experienced in business invest in growing the construction company. But, he also was concerned about staying friends and neighbours, especially if the markets soured. Over the course of the next few weeks, he had several conversations with Bruce and his MNP advisor Natalie. Bruce reassured him that he knew he had made other investments before, with results both good and bad. He had never broken off a friendship over a business deal.
Meanwhile, Natalie put together a five-year plan for the business that included an exit strategy for both Derek and Bruce. Based on Derek's input, the projections included increasing annual revenues to $60 million in the third year and $100 million in year five. After that, the plan was to find a buyer for a business with five times as much revenue as it had today. Natalie also recommended that Derek create a board of directors including Bruce.
After Bruce made his investment, the company started bidding on bigger projects. As Derek expected, there were many new opportunities and he secured many of them. The company didn't meet all of the targets, but by the third year, revenues had grown to $45 million. One of the challenges was that infrastructure projects didn't follow a consistent pattern. Some years there were many projects up for bidding; in other years, government budgets were tight.
Midway through the third year, when it became apparent the company would not hit its target, Derek decided his best approach would be to tell Bruce as early as possible. He walked through the latest financial projections with Bruce and explained market conditions had made it more difficult to get more business. The company's rate of successful bids was just as high as before, but there were fewer projects to bid on than expected. However, Derek explained, there was a backlog in infrastructure work that municipal and provincial governments were going to have to start in the next two to three years.
Bruce pointed out Derek had tripled the annual revenues in three years. "I'm hardly going to be disappointed with that," he said.
As the evening grew darker around Green Lake, Derek shared with those remaining around the fire how glad he was that he hadn't sold the business when he first considered it. But every situation is different, he cautioned, which is why getting help from professionals can open opportunities you hadn't even thought of.
---
Key MNP Insights
It's important to create as much value as possible in the business before a sale.
Creative financing solutions may be available to expand a business in order to create value.
A business plan of 3-5 years, including an exit strategy, can help to map out the steps required to maximize value and prepare the business for transition.
Creating a board of directors can also help to provide insight into maximizing value.
Do you have a plan to maximize the value of your business?
For more information on how MNP can help you plan for succession, contact , CPA, CA, National Leader, Succession Services, at